A week of speeches and debates on both sides of the Atlantic, and very interesting indeed. In fact a few surprises.
The Labor Leaders speech in United Kingdom was a surprise for his ability to speak for 90 minutes without autocue, notes or a teleprompter. Wow….quite impressive.
He is not a charismatic man, and often a bungling figure who lacks the ability to communicate his ideas well. In fact the next day on Radio 4 news in the morning, he did himself no favors in his approach. But, back to the speech. He had the same rhetoric that often comes out of Labor that actually undermines his message, but having said that he did also have some good points and even some bold points to make. His "One Nation" branding probably did what he needed it to in terms of uniting the audience and giving them something to hang their hat on.
I have doubts that it will rally the labor supporters in the long terms and doubt it will find resonance with the swing voters that he will need. Most people will like the catchy phrase but wake up on the weekend and say, what does it really mean?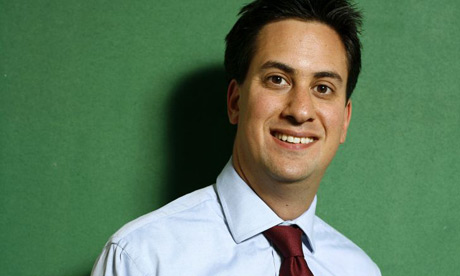 Overall, Ed Miliband gave a better than expected speech, made truly impressive by his lack of notes. Content….at best average and pulled down by stupid remarks.
The shock of the week is Obama and Romney. Obama was NOT on form. He lacked his inspiration and even gave the impression that he did not want to be there! Factually correct, but no hard hitting moments (in fact obvious for the lack of them) and a man that looked distracted. Managed in the closing to show some humility and conviction.
It would be easy to say Romney was only good because Obama was so poor, but that would be grossly unfair. Romney surprised everyone with a good performance that has probably not been seen before by most people. Some good diggs and strong statements. He even managed to come over with some sincerity, which is not something he shows easily.
Knowing Obama's record and approach, I will guess that with these debates Obama is doing what I believe he has always been doing…..he is playing a long game. He never plays the short game unless it is really necessary, and this is the first of three debates. I suspect we will see a different Obama going forward.
Hats off to Romney, he did a great job and must of made his team proud. Just as he was failing in the polls and starting to appear as a lame duck, he pulled one out of the bag in an excellent way. Can he build on it? He has an uncanny ability to snatch success from the jaws of victory….but he certainly put himself back in the game for the time being.
So my scores for the week:
Ed Miliband – 10 for presentation and a frustrating 3 for content. That could have been much better
Obama – 6 for presentation and at best a six for value performance
Romney – 7 for performance and an 8 for value performance
The next US debate will be very interesting indeed!!